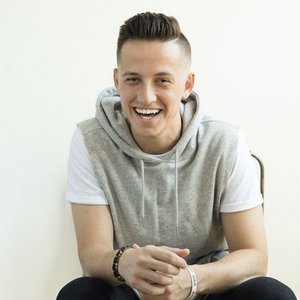 Noah Herrin
Special guest
From the time I was a little kid I needed to know how things worked. If I was going to do something it needed to make sense. I wanted to know why we called it "fun sized" when there was actually less candy in the bag. I wanted to know why Noah didn't just swat the two mosquitos on the ark. And I definitely wanted to know why the Doctor called his business a "practice". Everything needed to make sense before I could get on board.
Now there's a person in my life who doesn't make much sense; yet I can't get enough. When I failed - He never did. When I blew all He'd given me - He threw a party. When I broke His heart - He put mine together. When I was in great trouble - He saved me.
His name is Jesus Christ & I am his.
Noah Herrin has been a guest on 1 episode.
January 28th, 2020 | 30 mins 20 secs

church, gathering, ministry, movement, organization, revo

REVO Conference 2019 was a great year and we had the pleasure of meeting Noah Herrin! He was able to come and speak at the conference and we were able to interview him to hear all about what God is doing in his life and at The Gathering in Tennessee.